Retail Construction and Design in Salem and the Willamette Valley
Our Retail Construction Experience Also Includes
McGilchrist & Roth Building · Roth's Fresh Markets — McMinnville · Roth's Fresh Markets — Sunnyslope · Roth's Glen Creek Crossing Retail · Winding Way Court Retail Center · Ashley's Furniture HomeStore Salem · Kelly's Home Center Salem · Rice Furniture McMinnville · Kelly's Lighting Gallery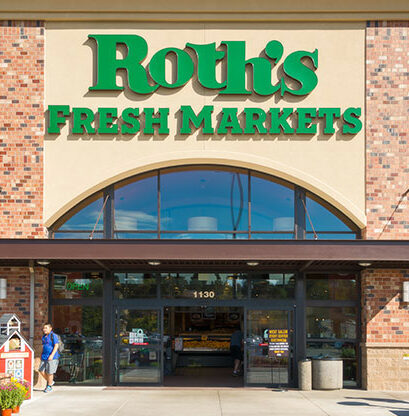 We Design and Build Retail Environments
CD Redding is Salem and Willamette Valley's leading provider of commercial retail construction services. 
Whether you need a completely new retail space from the ground up, a remodel of an existing space, or an addition to your current retail environment, we have earned a reputation for designing and building attractive and high functioning retail facilities. Our deep portfolio shows extensive experience in delivering detailed designs and efficient build outs of multi-store retail complexes or stand-alone retail spaces.
No matter the scope or direction of your project, we believe quality commercial retail construction is found where experience, integrity, and project management excellence come together. 
Our Process
Our distinctive approach to commercial retail design-build delivers projects that are run smoothly and exceed expectations every step of the way. 
This includes:
Optimizing your budget so we can deliver the perfect space for your business.

Only working with the best subcontractors in the Willamette Valley.

Managing schedules to ensure your project is delivered on-time and on-budget.

Meticulously following up with you so we catch even the smallest issues. All of our work is backed by our best-in-Oregon warranty.
What Makes CD Redding the Willamette Valley's Go-To Commercial Retail Construction and Design Specialists?
Experience
CD Redding's been building customer satisfaction and making clients happy since 1993. And, our project superintendents have an average of 28+ years of experience constructing retail spaces.
Professionalism
Our entire team is highly trained and focused on exceeding your project objectives. We are courteous and place a priority on creating as little disruption to your business as possible.
Quality Control
We've built our reputation on the quality of our work. We take care of even the smallest details and build spaces that exceed expectations.
Communication
You'll be in contact with our team throughout the project to give feedback. We want you to feel informed and comfortable throughout the project and happy with the result.
Building Relationships For Over 25 Years
CD Redding retail construction contractors have been Salem's trusted and most-referred contractors since 1993. All in all, we've completed nearly 2,400 projects and 3.5M square feet.
How'd we do it? We make sure our clients are completely satisfied with our retail construction services every single time. Our satisfied clients say it best:
"We experienced a very positive construction process, from planning through construction and the final walk-through."
"Your honesty, integrity and the way you honor others is fantastic. We would recommend CD Redding to others."
"The entire process was such a positive experience thanks to your professionalism, and we truly love the end result."
Community
We support many great organizations in the Mid-Willamette Valley, including Salem Leadership Foundation, Project Graduation at Silverton High School, and Marion Polk Food Share. In addition, all our employees have access to funds that empower us to help individuals in need.
Passion
Our expertise is commercial design and construction. We have a deep portfolio of complex retail build outs. We love challenging projects and seeing everything come together to create a lasting facility you can be proud of.
Integrity
Every team member at CD Redding is here to help you however we can. We work to earn your trust.
A remarkable team serious about great work.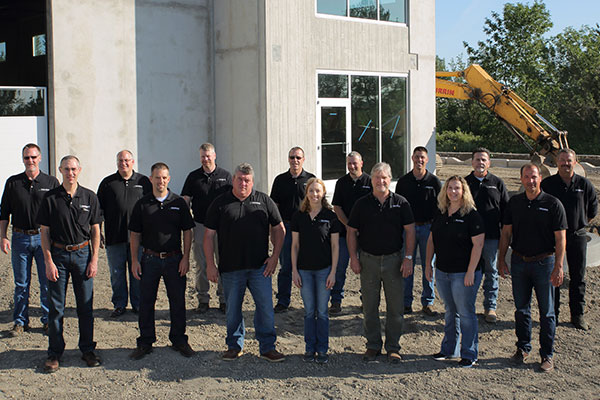 CD Redding prides itself on the expertise and professionalism of our retail construction company. We build our reputation every day on the great team members who push our mission forward and challenge themselves to do incredible work. Our team is known for answering every question, fixing problems quickly, and delivering on our promises.